Deceased Since Our 2011 50th Reunion

NICHOLS, JULIA LEE, Aug 29, 2022 - Obituary

HUMBLE, ROBERT LEWIS, Jan 10, 2023 - Obituary

CASEY, JEAN C. (CAPE) - Dec 25, 2022 - Obituary

BOLUS, SANDY (Turner) - Sept 23, 2022 - Obituary

ARNOLD, LARRY EDWARD - June 27, 2022 - Obituary

PROPHATER, MARY EDNA(Frost, East) - March 28, 2022 - Obituary

ROLLINS, NORMAN N (Butch) - March 20, 2022 - Obituary

McCULLOUGH, WILLIAM JERRY - March 2022

HILL, JOE ALAN (Sonny) - Feb 27, 2022 - Obituary

WEST, MICKEY - Feb 3, 2022 - Obituary

WIGGINS, JAMES EDWARD - Jan 22, 2022 - Obituary

BEACH, LINDA DIANE (Baggett) - August 3, 2021

JOLLEY, ALFRED - March 17, 2021 - Obituary

O'DANIEL, BRENDA JOYCE (Gentry) - Oct 1, 2019 - Obituary

CULBERSON, JOHNNY ROBERT - Dec 3, 2020 - Obituary

BRAGG, REV J. MICHAEL - Nov 27, 2020 - Obituary

SPENCER, GRANT EUGENE - July 25, 2019 - Obituary

COOPER, ROY VIRGIL - May 21, 2020 - Obituary

PRITCHETT, PATRICIA ANNE (Tucker) - June 11, 2020 - Obituary
WILLIAMS, HARVEY LABRON - March 28, 2020 - Obituary
MATTHEWS, BARBARA DIANE (Dobbs) - July 5, 2019 - Obituary
KENDALL, RONNIE ANDREW - June 2, 2019 - Obituary
MERRELL, LINDA GAIL (Turner) - Dec 25, 2018 - Obituary
DeFRIESE, SPENCER EDWARD - Dec 4, 2018 - Obituary
McNABB, GARMON EUGENE - May 8, 2018 - Obituary

DARBY, NANCY RAE (Seagroves) - Feb 4, 2018 - Obituary

DAVIS, MARY JO (Keith) - Feb 3, 2018 - Obituary

WHITT, JOYCE ANN (Balile2) - Dec 18, 2017 - Obituary

SCRUGGS, JAMES (JACK) D - Nov 26, 2017 - Obituary

SUDDARTH, CLIFF(JAMES MATTHEW EVANS) - Nov 20, 2017 - Obituary

FAULKNER, DAVID ALLEN - November 25, 2017 - Obituary

MASENGALE, GORDON LEE - NOV 4, 2017 - Obituary

WHITAKER, STEPHEN DOUGLAS - July 31, 2017 - Obituary
GORDY, CAROLYN - June 5 , 2017

HUNLEY, PATRICIA ANN (Broome) - June 1, 2017 - Obituary

WILLIAMS, LYNNE ELIZABETH (Brock) - May 15, 2017 - Obituary

SMITH, JIMMY B. - Jan 7, 2017 - Obituary
FIELDS, W. GARNETT, JR - Dec 14, 2016 - Obituary Pics

DOBBS, WILLIAM PARKS - Aug 25, 2016 - Obituary
WILBURN, KENNETH - Mar 10, 2016 - Obituary
BOWEN, MACK - Feb. 2016 - Obituary
FERRISS, JUDY (Dr) - Feb 5, 2016 - Obituary
HORNER, BETTY (Dillard) - Aug 15, 2015 - Obituary
WATKINS, MARVIN EUGENE( Gene) ( 72) - Dec 18, 2015 - Obituary
McRAE, BARBARA LORAINE ( Cox) - May 14, 2015 - Obituary
FRYAR, SAMMIE (Edmondson) - Feb 28, 2015 - Obituary
DEAL, DWIGHT - Feb 27, 2014 - Obituary
JUMP, JAMES EDWARD (71) - Dec 11, 2014 - Obituary
ELMORE, MARTIN - Leukemia - June 27, 2014 - Obituary
BENNINGTON, LOWELL - Dec 26, 2014 - Obituary
PARSON, THOMAS - Jan 29, 2013 - heart attack - Obituary
LASATER, JOHNNY (HOGGY) - Jan 6, 2012
DIXON, WILEY DUANE - March 8, 2012 - Obituary
HETZLER, JOY (Varner) - August 17, 2012 - Maryville, TN - Obituary
JUMP, MILTON LEWIS (69) - AUG 31, 2011 - cancer - Obituary
YARBROUGH, PORTER (68) - Oct 30, 2011 - Obituary
.
Site By Reg Smith - Class of '61
CONTACT THE WEBMASTER.
Martin Vernon Elmore

... born on May 13, 1943 in Chattanooga, Tn to Vernon and Jessie Elmore. Surrounded by his family, he died on June 27, 2014 at his home in Denver, Co after a courageous battle against acute leukemia. He is survived by his wife of 47 years, Doris, his two daughters and 4 grandchildren. Older daughter, Holly Seth, resides in Houston,Tx with her husband, Sandeep, and their children Hasanthi and Vikram. His younger daughter, Dr. Amy Strachan, resides in San Luis Obispo, Ca with her husband, Gary, and their sons, Buck and Cal.

Martin graduated from Central High School in Chattanooga in 1961 and from the University of Tennessee, Chattanooga (UTC) in 1973 with a degree in geology. Before attending UTC, he worked for many years as an electrician at Combustion Engineering in Chattanooga. Upon graduating from UTC, he and Doris moved to Denver, Co where he spent the bulk of his career working for various geophysical and oil exploration companies. Often, when offered a promotion, he would decline the opportunity if it meant leaving his beloved Colorado. In the early 1990s, his job sent him (and Doris) to Galena Alaska (just South of the Arctic Circle) for a 2 year assignment involving environmental remediation at an Air Force base on the Yukon River. He and Doris thoroughly enjoyed their time in Alaska making friends with the native Athabaskin peoples and co-workers on the base. They were able to enjoy moose hunts, riding snowmobiles, attending native "potlatches", regularly seeing the aurora borealis and experiencing extreme temperatures of -60*. It was a magical time for them both.

As this assignment was coming to a close in the mid 1990s, he was offered a job with Coca Cola Enterprises (CCE) at corporate headquarters in Atlanta, Ga. as the manager of environmental affairs where he would be responsible for the bottling plants in No. America and Canada. After enjoying 2 wonderful years in Alaska, he was hesitant to return to the "lower 48"....moving from Alaska to Atlanta would be a big change. He worked for CCE until retirement in 2004, and at that point, he and Doris returned to their beloved Colorado.
Martin had a tremendous amount of intellectual curiosity and loved traveling, reading, and experiencing new things and exploring new ideas. Due to his high level of curiosity and love of reading, he could speak knowledgably on a wide variety of subjects. He had a broad range of interests including fly fishing, gourmet cooking, camping, guns, woodworking, discussing politics, motorcycles, and visiting over 35 National Parks, as well as numerous foreign countries. His love of travel allowed him to visit all 50 states by age 50. In his retirement years, he developed a strong interest in opera, and he and Doris often attended the famous Santa Fe Opera in New Mexico. He was the ultimate "Renaissance Man".
Martin was not a religious man and his idea of "heaven" was to be fly fishing on the banks of the Yellowstone River in Montana with his beloved sheltie, Sierra, at his side and sipping Glenfiddich, his favorite scotch. Of all the locations in the U.S. and around the world where he had fished, the Yellowstone River was his favorite. His request to me was to visit Montana and spread some of his ashes there, as well as in some of his favorite rivers in Colorado.
He was an extremely kind, caring, loving, thoughtful, patient, understanding and generous man, as well as a devoted husband, father, and grandfather. Martin strongly felt that it was our responsibility and duty to help those less fortunate. He gave of his time, talents, and money to his favorite charities. He was an avid supporter of social equality and equal rights for all Americans, regardless of race, religion or sexual orientation.
He was looking forward to many, many more years of retirement spent traveling, reading, learning, fly fishing and spending time with his family. Regardless of where he lived or traveled in his lifetime, he made many dear friends, and he will be sorely missed. He touched the lives and hearts of many.
Donations in his memory can be made to Rocky Mountain PBS, Denver Dumb Friends League (animal shelter), Habitat for Humanity, Heifer International, Food Bank of the Rockies, or Denver Rescue Mission.
------------------------------------------------------------------------------------------------------------------------------------------
A TRIBUTE....
On the evening of
July 6
, 2014, a "
Memorial Service
" was held at our home and 5 acre "ranch' that Martin, years ago, had aptly named, "
Rocky Top
". Our family and many longtime friends spoke of Martin and of the wonderful times they had shared with him. Our daughters both eloquently spoke about the wonderful Father, mentor, teacher, advisor, confident and soccer coach that he had been for them and remembered his devotion and dedication to them as children, teenagers, and adults.....always teaching them the importance of higher education, hard work, do the 'right thing", and to "follow their dreams". Vikram and Hasanthi (ages 16 and 19) told of their love for their "Nana", the great times they shared with him and how much they will miss him. During the service, our 5 year old grandson, Buck, announced that "Nana" was his grandpa. With only knowing his "Nana" for 5 yrs., I guess that's all he could think of to say, but that said it all. At age 3, I'm sure Cal was in agreement with Buck...."Nana" was his grandpa, too.
With an unobstructed view of the Rocky Mountains from "Rocky Top", we had enjoyed thousands of beautiful sunsets together there over the years. His service was held outside, and it was a beautiful evening and an unusually beautiful sunset. Martin would have loved that......
----------------------------------------------------------------------------------------------------------------------------------------------------
James D. "Jack" Scruggs III, Class of 1961, died November 26, 2017 in Canby, Oregon. His sister, Linda Scruggs Fry (Class of 1958) provided the following information:

James (Jack) D. Scruggs, III

January 29, 1944 Ė November 26, 2017

Jack was born in Chattanooga, Tennessee, to James (Jack) Scruggs, Jr., and Margaret Cashion. He loved his dog, Buttons, and he developed his love of singing in a barbershop quartet during his high school days at Chattanooga Central High School.

Jack entered the Air Force at the age of 18 and served four years near Edinburgh, Scotland, and Berlin, Germany. After his honorable discharge, he married Johnnie Ruth Dorsey in 1966. Jack had an opportunity to join the U.S. Foreign Service and was able to continue using his intelligence knowledge/experience and top secret clearance. His first embassy assignment was to Dakar, Senegal, where his wife, Johnnie Ruth, died from hepatitis. He was reassigned to the embassy in Saigon and arrived there shortly before the Viet Cong Tet offensive in 1968.

It was in Saigon where Jack met Ruby Lind. Their friendship soon turned into love and a whirlwind romance occurred, partly due to Jack being reassigned to Paris for his next tour of duty. It seemed right to get married in Saigon before his transfer and take Ruby with him, so thatís what he did. The following years with the U.S. State Department included living two or three years and working in Paris, France; Vienna, Austria; Rabat, Morocco; Washington, D.C.í Jerusalem; Madras, India; and other countries for shorter term assignments.

Jack welcomed the birth of his sons: Rodney, a few months before leaving Paris and two years later Bryon was added to the family when Jack was stationed in Rabat.

After several years serving with the Foreign Service, the family was ready to settle down and let their roots grow in Oregon. Jack earned his teaching degree from the University of Oregon in social studies and French and landed a high school teaching position. Several years later he received a M.A. degree in counseling from Oregon State University. Jack worked as school counselor in various Oregon schools and in Kotzebue, Alaska, as well as college advisor for Native Americans at Central Oregon Community College and at various other counseling venues.

Jack and Ruby retired from their work life and moved to Hope Village, an active retirement community in Canby, OR. But Jack didnít fully retire, as he continued his counseling services to many friends and referrals who requested his help through difficult and sometimes not so difficult times.

Jack is survived by Ruby, his wife of 48 years; sons Rod (Linda), and Bryon (Anna), granddaughter, Chloe, who all live in the Seattle area; and his sister, Linda Fry, who lives in Montross, Virginia.

Contributions in memory of Jack Scruggs may be sent to Ambassador Bible College, PO Box 54992, Cincinnati, OH 45254, an intensive nine-month educational program focusing on the Bible and Christian Living.



Old Car Trader . com Featured Street Rod
Mickey Smith's 1929 Chevrolet
.
.
.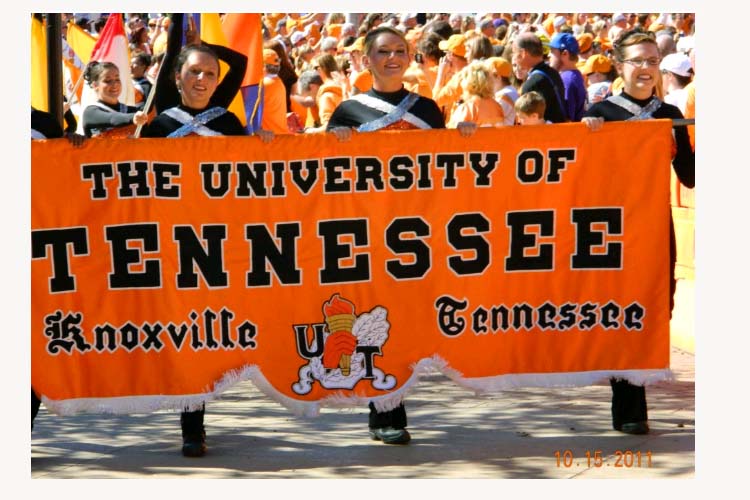 .
Old Car Trader . com Featured Street Rod
Mickey Smith's 1929 Chevrolet

,
.
Prater

.
Site By Reg Smith - Class of '61
CONTACT THE WEBMASTER.